For decision-makers
At the Finnish Forest Association, we are building social capital around forest-based solutions for global challenges.
Our Forest Academy forums bring together a mix of policymakers, decision-makers and opinion leaders from across the forest sector and the rest of society. The key idea is to offer possibilities to connect and share insights on the opportunities that forests can offer to society. Our unique approach has been developed into a communication concept also available for purchase.
The Finnish Forest Association also organises the Forest Academy for decision-makers at the EU level as well as the Forest Forum for Young Influencers aimed at future decision-makers.
Our international Forest Communications and cooperation projects increase awareness and understanding of the role the sustainable use of wood and forests in building a sustainable world.
The New Wood project with its concrete examples aims to broaden the understanding of the wood-based bioeconomy.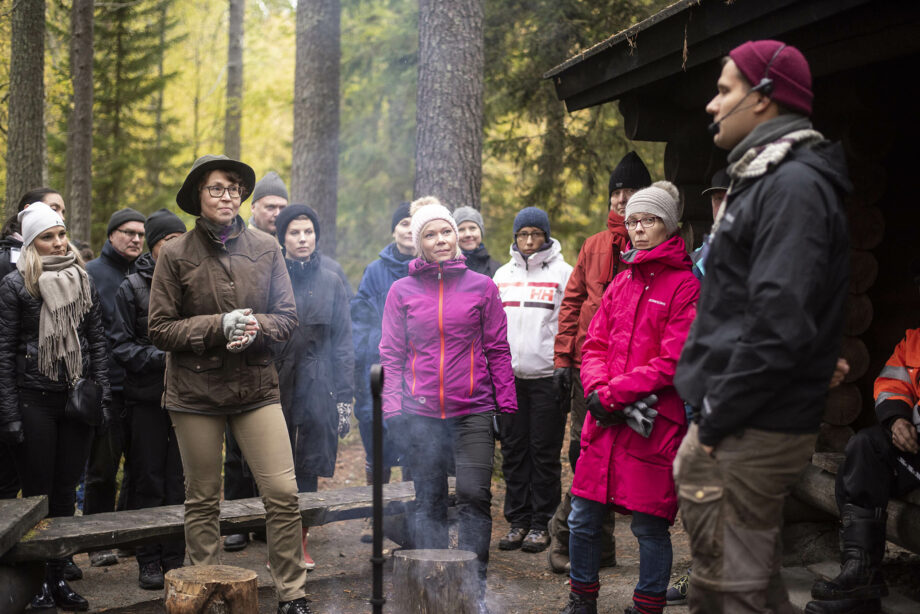 What we do?
Forest Academy for EU Decision Makers
The initiative builds dialogue on forests between EU institutions.