Forest state of mind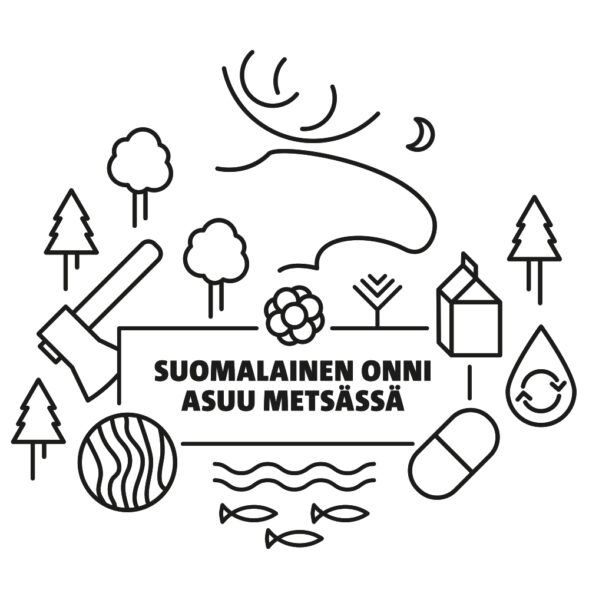 Finland celebrates its centennial anniversary in 2017. During the 100 years of independence, forests have played a significant role. Forests have provided – and still do – well-being in many ways. We would say, that forests are rooted in the Finnish way of life – in its full meaning. Forest is a state of mind.
That's why, alongside Finland's independence, we want to celebrate our forests. In honor of the year, designer Marko Myllyaho made a visual identity for forest and all the different forms of happiness it gives to people. The visual identity of Forest state of mind consists of four different themes (recreation and mental & physical welfare; sustainable forestry; packaging, construction and design; and science, food and medicine) as well as a compilation version of these themes. The logos may be used in contexts related to these themes.
Published

June 2016

Publisher

Finnish Forest Association

Kieli

English, Finnish, Swedish

Tekija

Marko Myllyaho (www.markomyllyaho.com)