Wood is a supermaterial, and the hottest example of this is pulp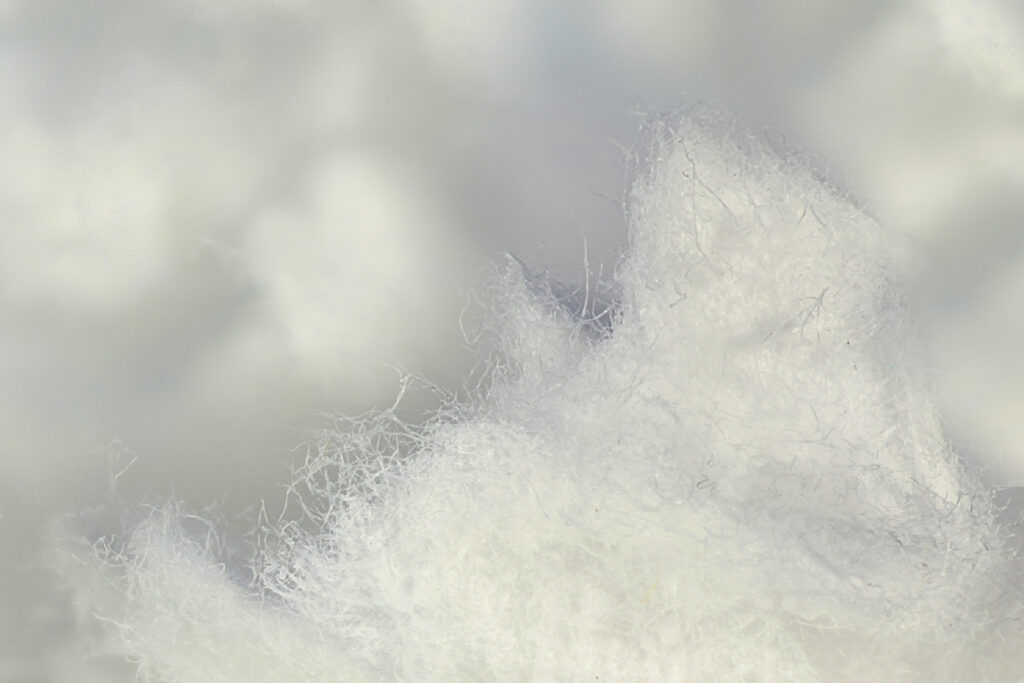 We have learned more about wood in the last fifteen years than ever before. "Material know-how has exploded exponentially", says VTT Research Professor Ali Harlin, referring to the thousands of years of wood use.
Ali Harlin is known for developing new bio-based products to replace plastic. His list of the best qualities of wood is comprehensive: as a material it is solid, transparent and light, and, among other things, it can repel water and filter and store energy.
The utilisation of wood and the innovative and sustainable solutions it offers for the global demand of renewable raw materials were the themes of PEFC Finland's 20th anniversary seminar in April. In his presentation, Harlin raised the issue of pulp, which is a required material for the creation of many new products.
Products made of pulp can help decrease the use of non-renewable resources. Although wood pulp is most commonly seen as a raw material for short-lived products, such as tissue paper and cardboard, it is now even used to make building materials. As an example, Harlin mentions a grade of cardboard that is stronger than softwood plywood.
Pulp is constantly being made into new packaging products that can replace plastic. They look and feel like plastic and can even be processed in the same way. Pulp-based materials are also used in 3D printing, where only the sky is the limit for the product range. VTT Technical Research Centre of Finland has, for example, made a racer bike out of pulp.
New thinking begins at the mill
New knowledge about the use of wood can be seen already at the pulp mill. If pulp mills used to be compared by their production volumes, the bioproduct mills of today compete on the added value of the sidestreams from pulp production.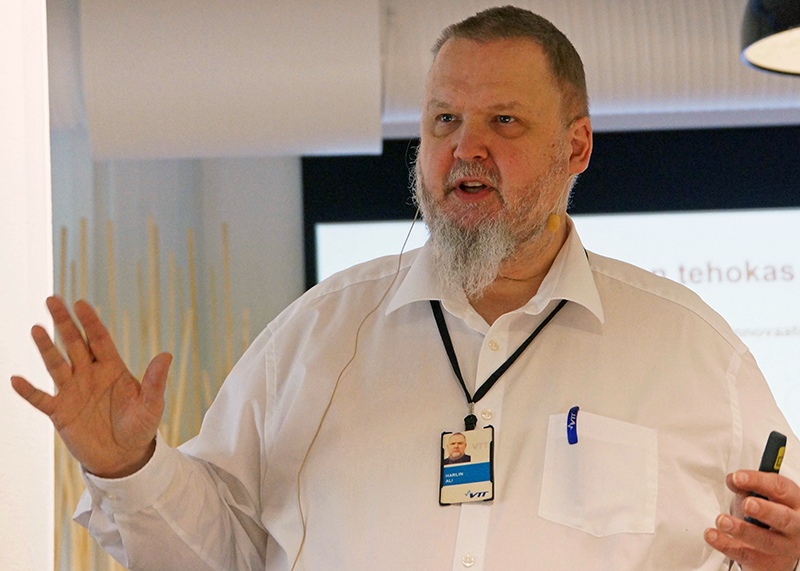 "We strive to use every molecule from the forest in a product, and this includes making use of energy values. This is a big change in thinking, and it is still going forward," Harlin says.
According to VTT's calculations, the value of the production of the Finnish forest industry may as much as double by 2050. The increase would, above all, come from bioproducts with a high added value. According to Harlin, new wood-based products, such as building materials, electronics, textiles and plastics substitutes, play an important role.
Particularly as a substitute for plastic, wood is a supermaterial. For Harlin the prevention of pollution is very important. He considers that the plastic floating in the oceans is just the tip of the iceberg, because there is five times more plastic in agricultural land than in the sea.
According to Harlin, replacing conventional, fossil-based plastics with bio-based and renewable alternatives is also essential from the point of view of climate change: global warming can be prevented by ensuring that carbon, stored in the ground in the form of oil for millions of years, cannot be released.
---
Forest bioeconomy future catalogue
VTT Technical Research Centre of Finland
---