Bird's-eye view drawing of a nature reserve – climbing in 200-year-old pines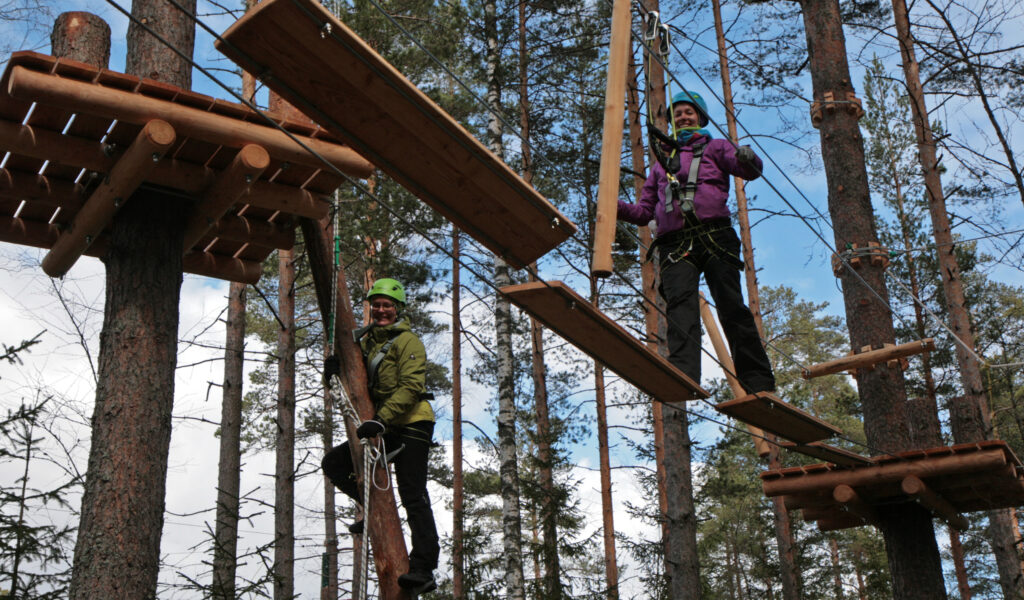 As far back as a hundred years ago, a nature reserve in Southern Finland, called Sveitsi (Switzerland) was famous for its health benefits. Now the pine forest around an esker is hoped to attract climbers and Chinese tourists.
Traditionally, outdoor recreation in Finland means a walk in the forest, picking berries or hunting, but business operators are now eager to diversify the recreation opportunities available in nature. A current trend shows that Finns are willing to pay for adventure.
One of the new nature entrepreneurs reaches high in a newly opened adventure park in Hyvinkää, 60 kilometres north of Helsinki. Ms. Anne Oksanen, Managing Director of 'SeikkailuSveitsi', has just crossed a swaying suspension bridge at a height of several metres and waves her hand from up above.
"From that tree you can observe nature in a completely different way. I find something new in the forest every day," says Oksanen, after coming down on a zip-line.
Oksanen's SeikkailuSveitsi Park is one of over twenty forest adventure parks in Finland. The parks consist of courses combining different types of steps, bridges and zip-lines suspended between trees.
Oksanen is a construction engineer and tourism entrepreneur and had long been thinking about her business idea. "I wanted to do something that would take you outdoors, make you feel good and provide a challenge, and that you could do either on your own or in a group. Plus, it should be suitable for the forests in Hyvinkää."
Experience from Germany
Adventure parks are popular especially in Germany and France. The ropes course in Hyvinkää is built by the German company Fazinatour in a two-hectare area leased from the City of Hyvinkää. Because part of the course is located in a nature reserve, a permit was needed from the ELY Centre – the Centre for Economic Development, Transport and the Environment.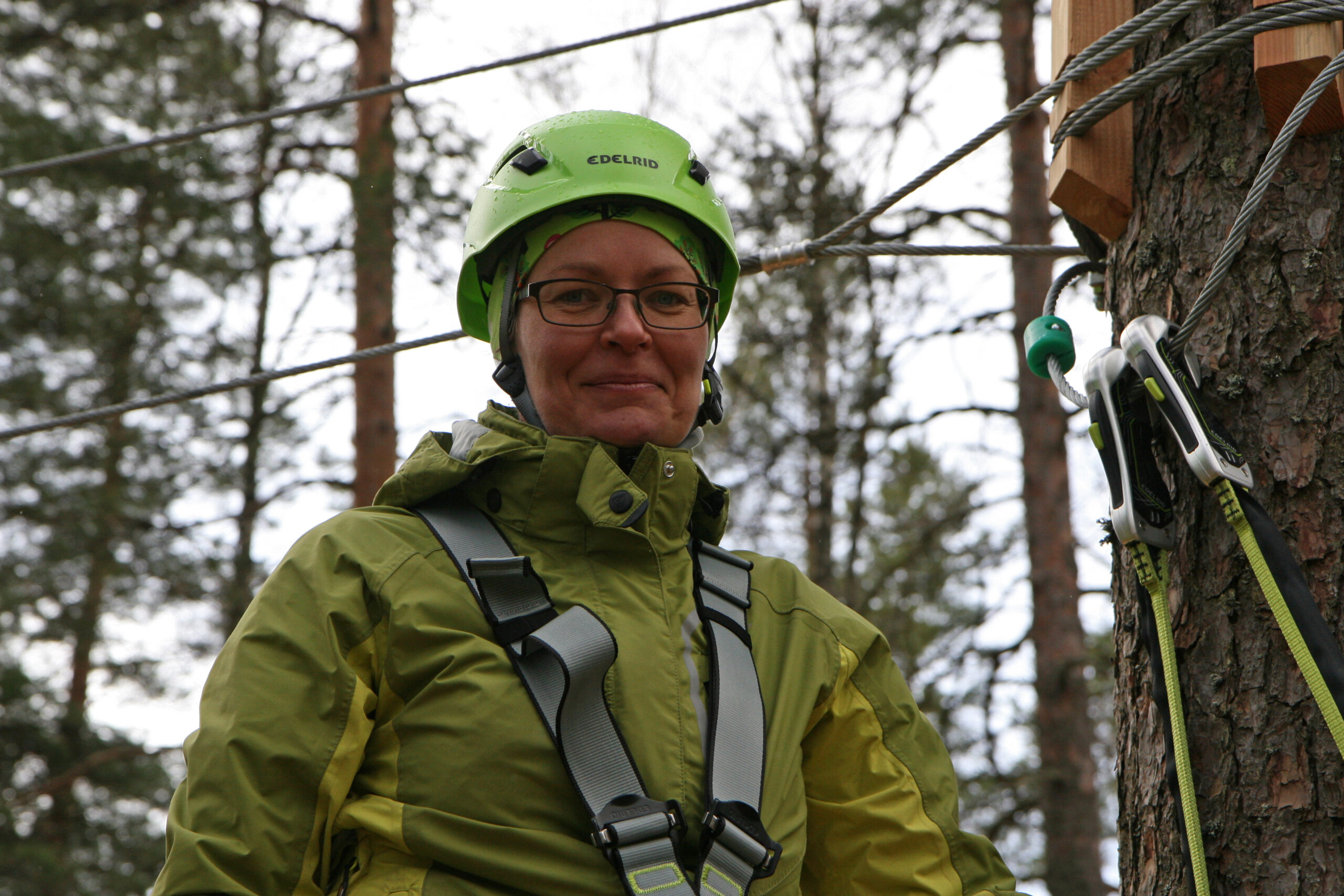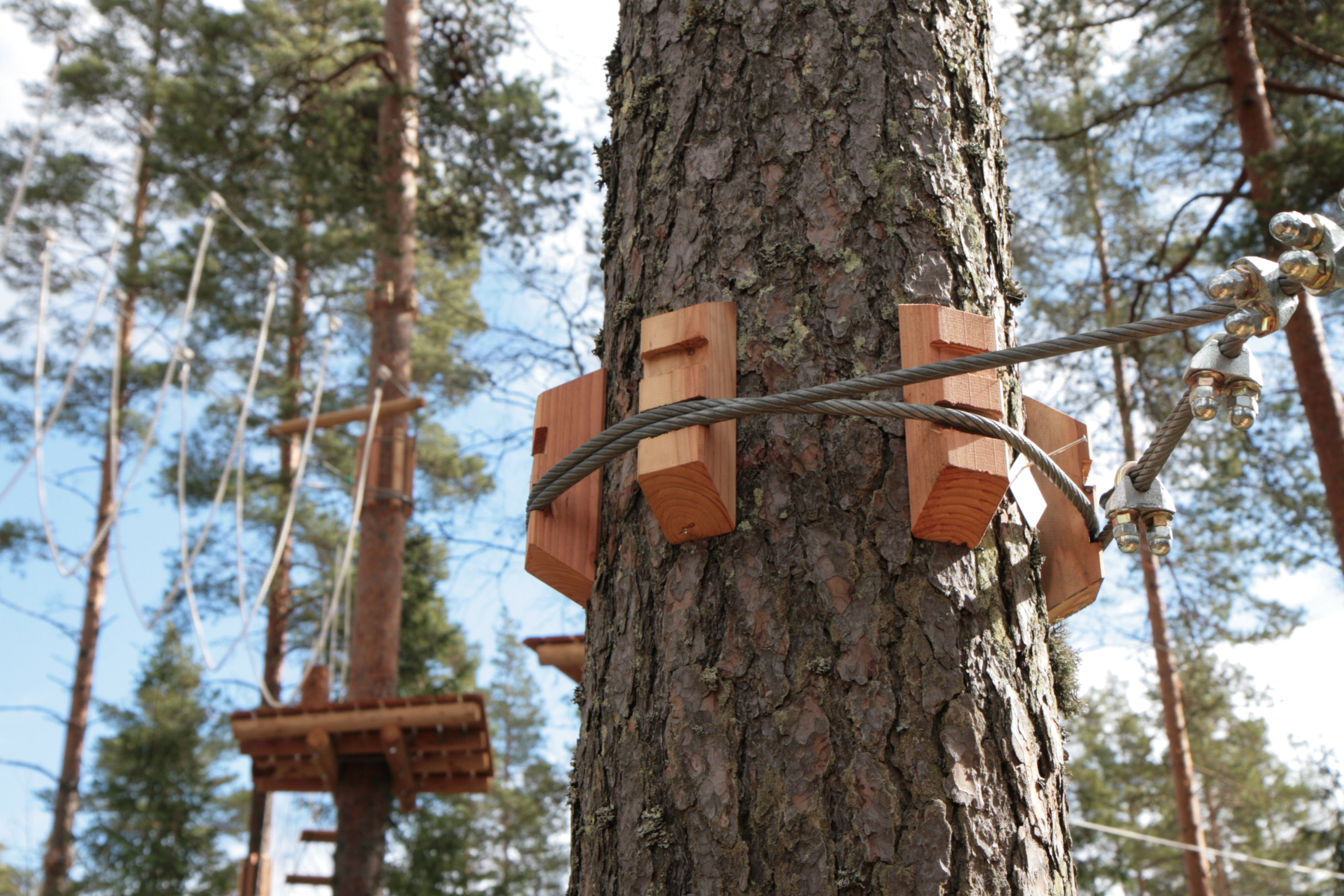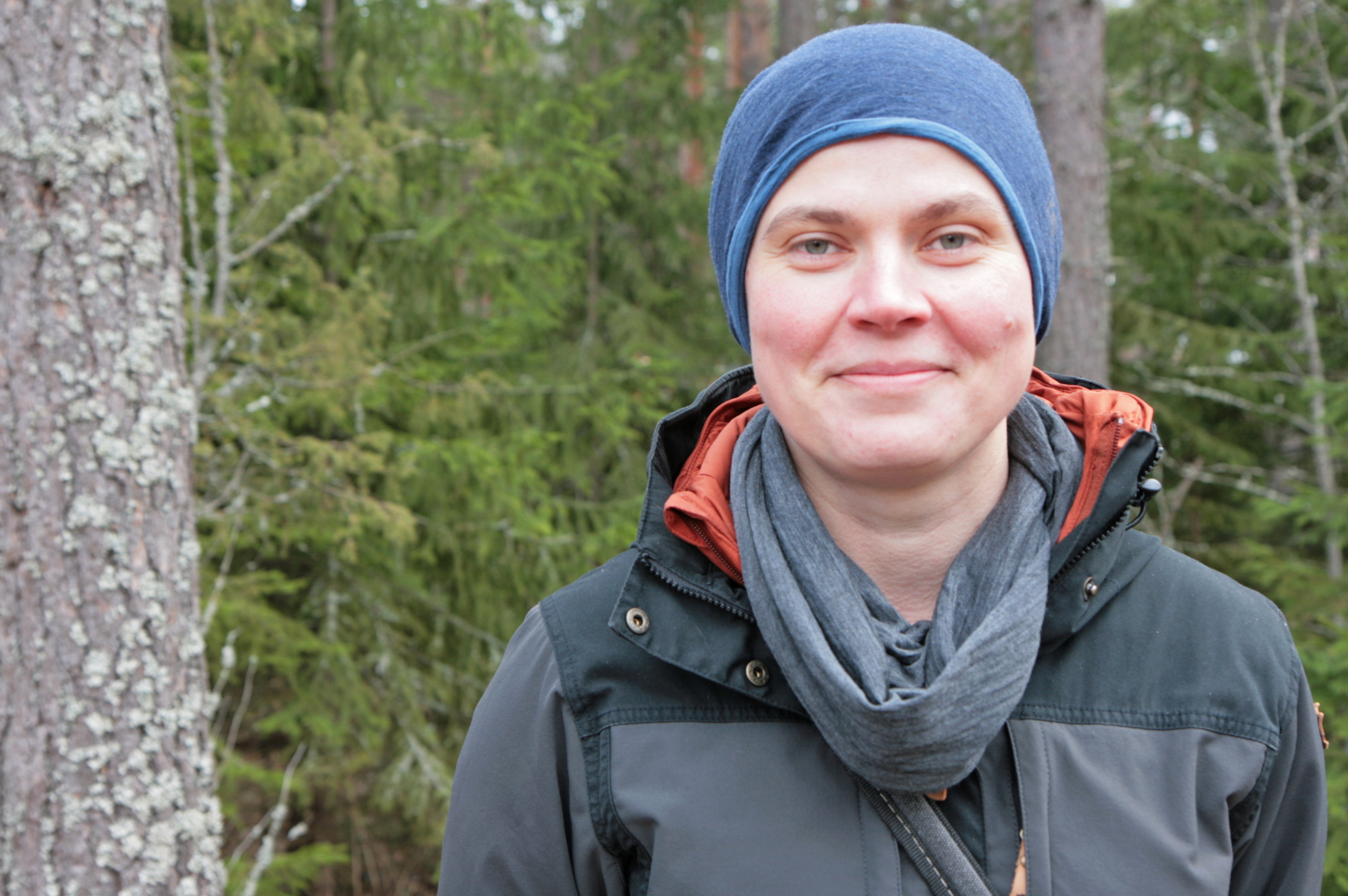 "The impact of the course on nature is minimized. All constructions can be dismantled completely and they will not harm the trees," says Oksanen. Before work was started, the condition of the trees was examined. It was found that some pines in the park are as old as 225 years.
The adventure park in Hyvinkää is located on the edge of the nature reserve Sveitsi (Finnish for Switzerland) and next to the city's outdoor routes. A 250-metre zip-line passes over a kettle-shaped depression formed by retreating glaciers at the end of the Ice Age. Years ago there was a small ski jump here, and the first Finnish curling rink was reportedly located at the site of the current parking place.
Visitors from China
Over a hundred years ago, thanks to its setting in health-giving pine forests, the Hyvinkää Sanatorium was popular among convalescents from Helsinki and Russia.
"The Sveitsi nature reserve in Hyvinkää is a traditional destination for nature tourism. The recreational use of forests already began herein the late 1800s," says Ms. Silva Sallamaa, the eco-tourism project manager of the City of Hyvinkää.
Today, Hyvinkää is better known for its railway museum and Finnish baseball than for outdoor recreation; however, it is nature tourism that the city wants to develop. According to Sallamaa, the city is investing in recreation routes and supports entrepreneurship in nature tourism, such as Oksanen's adventure park.
Both Sallamaa and Oksanen believe that the Sveitsi natural reserve and the nearby Kytäjä-Usmi recreation area could become a favourite destination for forest lovers in the Helsinki metropolitan area. Hyvinkää is easy and quick to reach by train.
"Hyvinkää is said to represent all aspects of Finnish nature in miniature. We just have to make people aware of it", says Sallamaa.
The city also aims to attract Chinese tourists, whose numbers are growing rapidly in Finland. The Chinese are known for their appreciation of unspoiled nature, and local businesses in Hyvinkää have created tourism packages for them. Among other companies, Erämatkat Hyvinkää and Nature Cooperative Willimieli offer tours, courses and culinary experiences.
"Local residents will benefit from the refurbishment of the routes and the eco-tourism services, too," believes Sallamaa.
---
Location of the SeikkailuSveitsi Adventure Park in Hyvinkää
forest.fi: Multiple use of forests
---