Climate change increases storm damage in forests – Finnish researchers develop a map to predict damage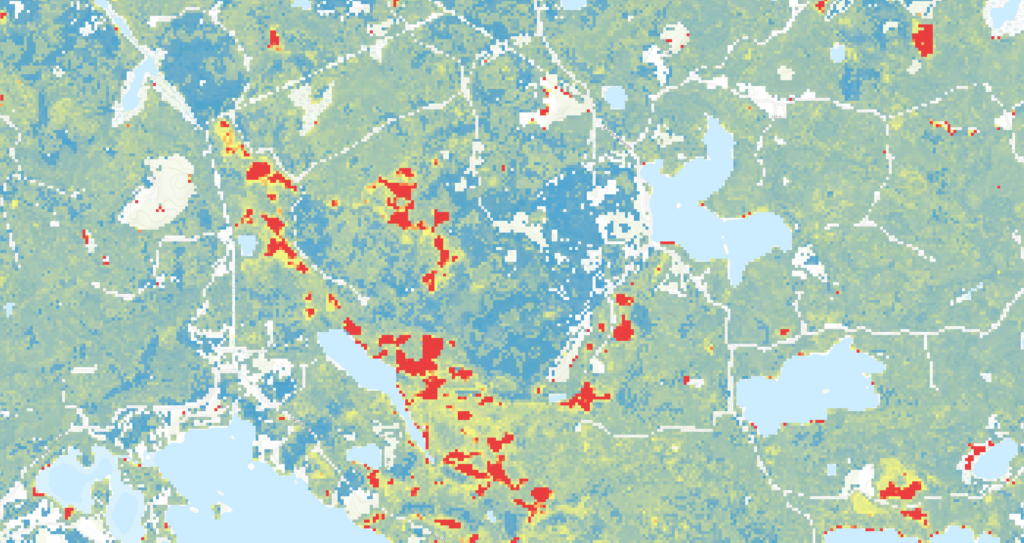 The aim of the Myrskypuu (Storm wood) project is to develop an open, free-of-charge and detailed map of wind damage risks, which is believed to benefit forest owners, timber buyers and those hoping to sell forest insurance.
Predictions on how susceptible individual forest stands will be to wind damage will be based on other, damaged forest compartments and those adjacent to them, on local wind conditions and on how long the soil is frozen during winter.
Using wind speed for the prediction would be difficult because it would have to be monitored in real time when the damage occurs.
This is why the result will be a map which predicts the probability of wind damage under prevailing wind conditions during the next five years. 'Wind conditions' include the direction and speed of wind.
The prediction will be very detailed, down to the level of individual cells in a 16 m x 16 m grid. It will also take into consideration terrain contours and open areas, such as lakes.
Efforts are also made to include information of harvested areas, but this can only be based on cartographic information and notifications of forest use. A notification must always be submitted to the forest authorities prior to forestry operations in Finland, but the operations notified are not necessarily implemented.
"This is a drawback which we may need to resolve," says Susanne Suvanto, research scientist at Natural Resources Institute Finland.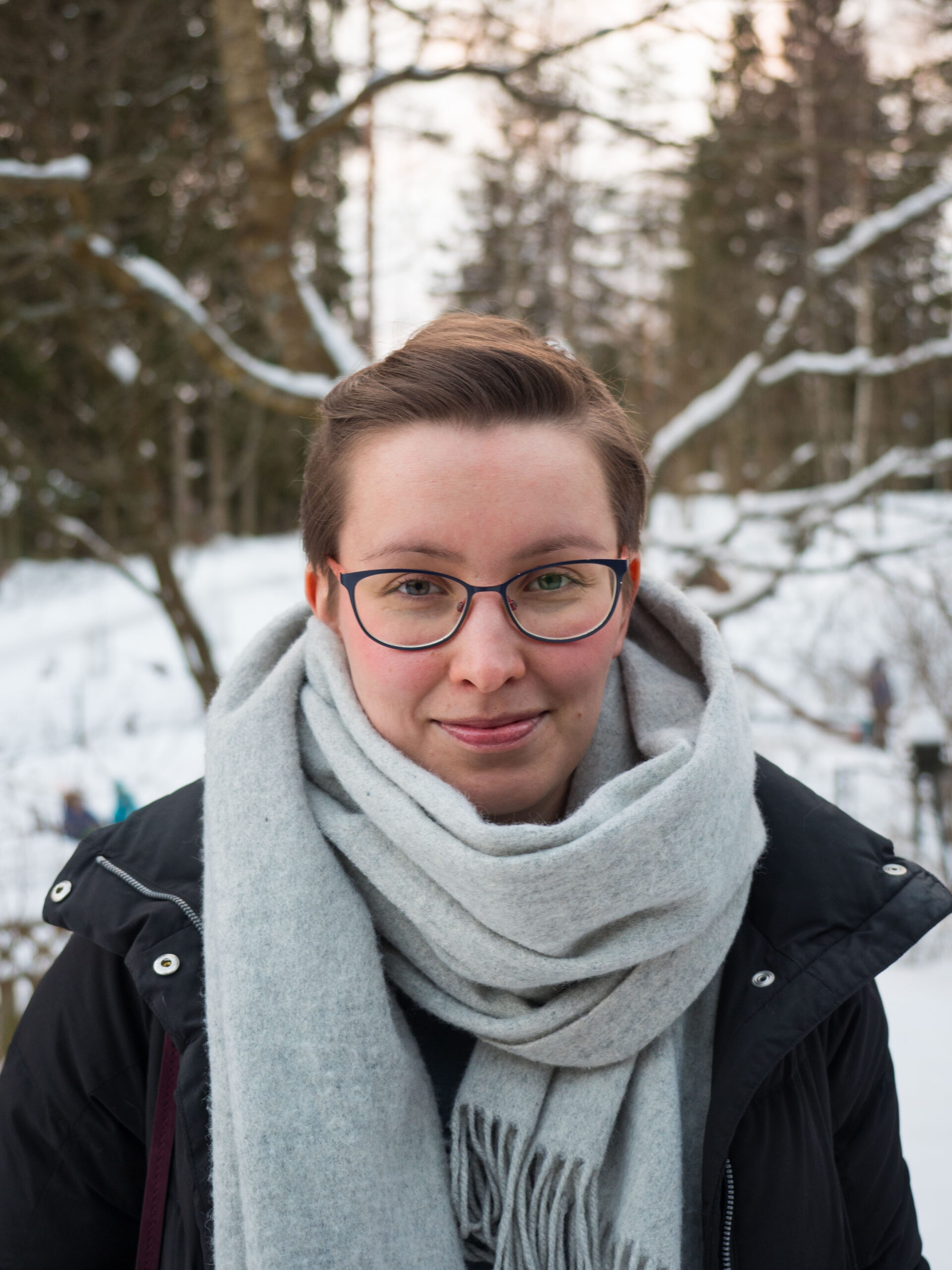 Towards disturbance-aware forestry
The project researchers talk about "disturbance-aware forestry", which the risk mapping would support. The maps are believed to be necessary because it is estimated that wind damage in the forests of northern Europe will increase due to climate change.
The damage may increase for many reasons. First of all, it is estimated that storms will become more frequent. Secondly, when winters become warmer, the periods of frozen soil will shorten and the anchorage provided by the frozen soil for the roots will not last as long as they did before.
Wind damage causes losses to forestry, and it may also weaken other ecosystem services provided by forests, such as recreation. Falling trees break power lines and block roads. If areas susceptible to particular risk could be defined, all these problems could be alleviated.
The basic data used for the prediction is the wind damage data from the National Forest Inventory. In it, damage is defined on a five-point scale. It takes account of relatively small-scale damage, though not down to single wind-thrown trees.
"We will also study whether the prediction would change if we excluded the lowest point in the scale. On the other hand, to make a successful prediction, we need a sufficient number of observations," says Suvanto.
With regard to this, an essential question is whether light and heavier degrees of damage are equally probable in the same type of forest stands. According to Suvanto, it would seem that removing the lightest class of damage does not change the distribution in the damage prediction.
Map will be finalized in 2019
The outcome of the research project will be a map which is available to anyone and which can be linked to up-to-date maps of forest resources and geographic information systems (GIS). The map also combines the estimate of wind damage risks with the value of timber resources.
The map can be viewed with web browsers and GIS software, on computers or mobile devices.
There do exist earlier assessments of wind damage risks, but regional and detailed information on how susceptible forests are to wind damage has not been available in Finland before.
The aim of this project is to support the planning of practical forestry operations. The prediction maps are to be published in 2019 at the latest.
The research project is financed by the Finnish Forest Foundation and Natural Resources Institute Finland.