Blood vessels of forest workers rejuvenated by several years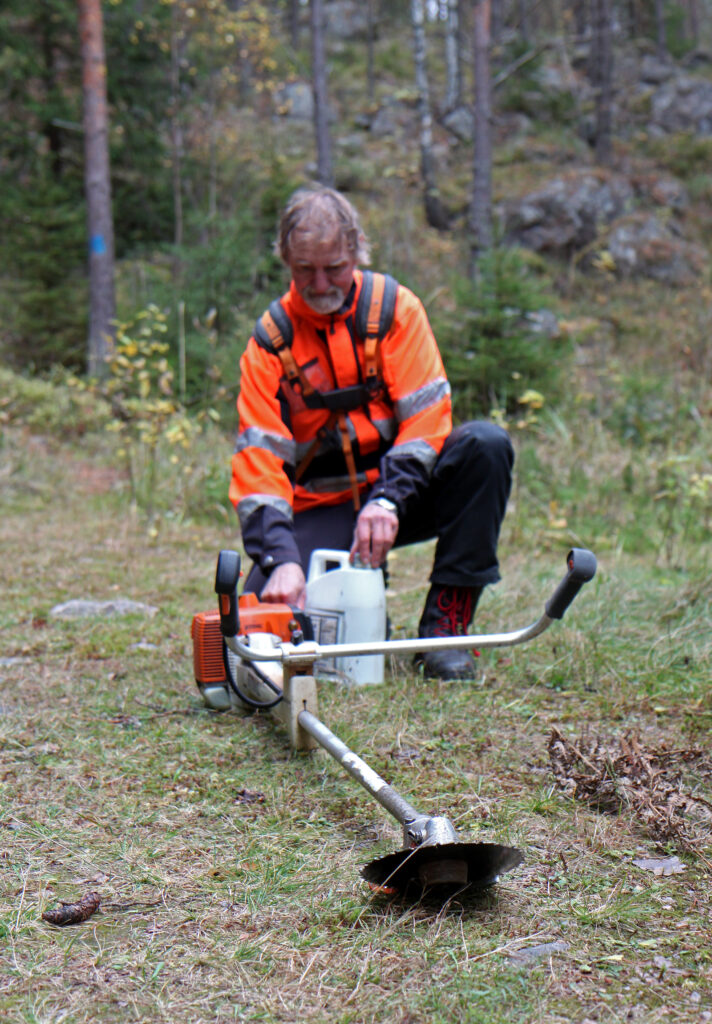 A project on wellbeing at work succeeded in decreasing forest workers' stress hormone levels and their weight by 3-6 kilos, as well as the number of accidents at work.
"My blood vessels grew younger by ten years, the stress hormone levels dropped and the elasticity of the blood vessels improved," reports Mr. Auvo Hinkkuri, forest worker employed by UPM Silvesta, on his achievements. We are sitting on a fallen tree near his worksite in Hillosensalmi, Kouvola, southeast Finland.
In the space of one year, Hinkkuri's blood vessels have improved a lot more than the average of four years achieved during UPM Silvesta's project on wellbeing at work. He is proud of his results.
Hinkkuri has been a forest worker for 38 years and turns 60 soon. His blood vessel were in great condition even before the project and after it, resemble those of a 40-year-old.
The lifestyle makeover of Silvesta's forest workers is part of a more extensive overhaul of occupational health and safety at UPM. The project aims at spotting potential health risks as early as possible and supporting wellbeing at work in various ways. The ultimate goal is to achieve a permanent improvement in the health and wellbeing of personnel by making changes in their lifestyle.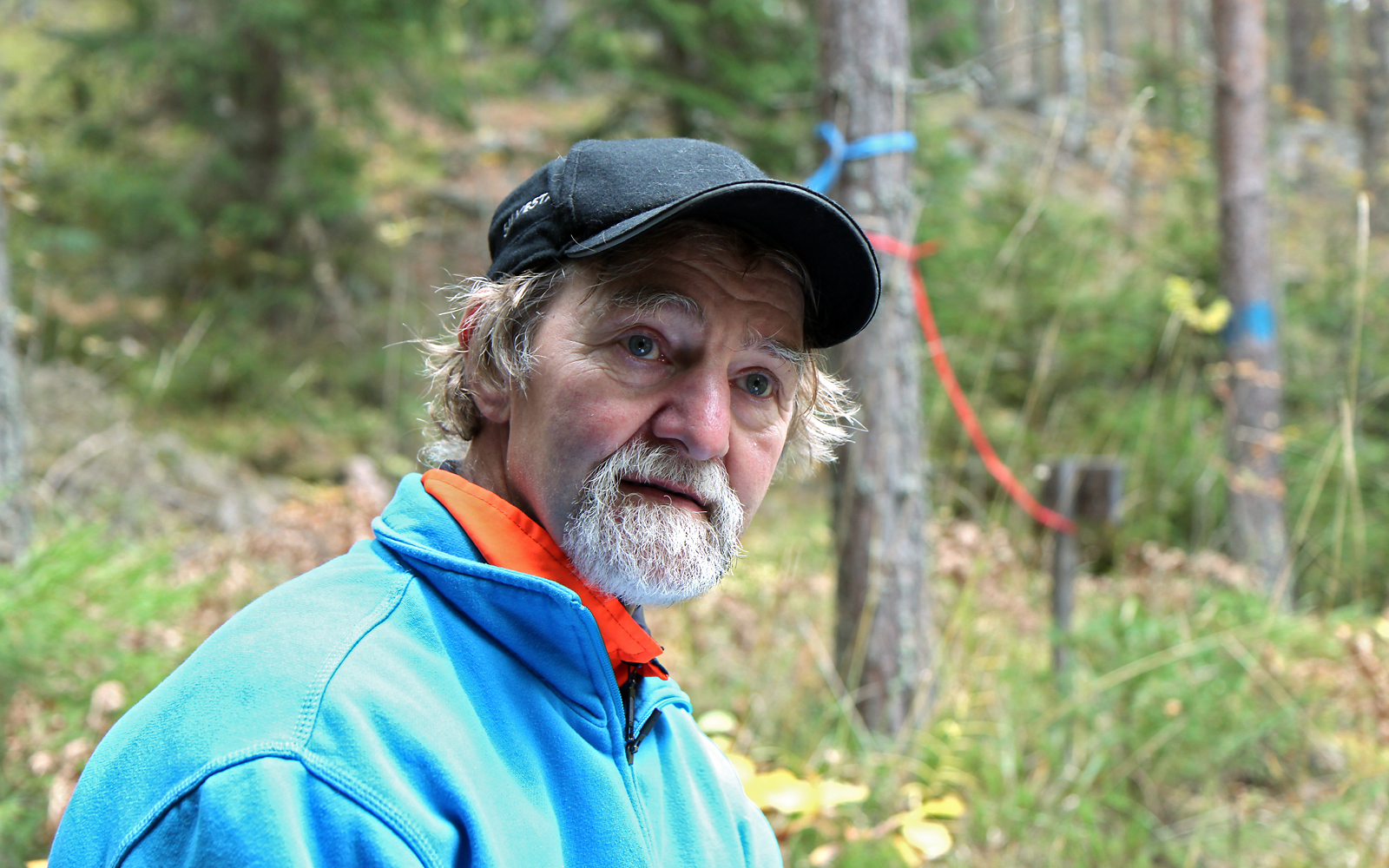 Personal coach assigned to 40
At first, the whole UPM Silvesta personnel took part in a fitness test. On the basis of the reported health risk, 40 individuals from among the personnel were chosen for personal coaching. Hinkkuri was able to sign on when someone else cancelled his participation.
Each of the 40 received a personal plan for goals and methods, based on his or her individual needs. A personal trainer made contact with each participant every two months.
For Hinkkuri, the project went really well. His goal was to exercise more and to change his diet.
"My physical fitness did not improve during the training, as I got problems with my health at the beginning of the project. I got where I am now by changing my diet", Hinkkuri says.
"I just eat more vegetables"
The change in diet means that Hinkkuri eats more salads and vegetables after work and at weekends. No other changes have been necessary.
The packed lunch he takes to work has remained the same: tea, sandwiches and viili, which is a sourmilk product. "Eating more vegetables has probably led to my eating less of something else, but I have not consciously started eating less meat, for example," Hinkkuri says.
Other participants have also succeeded. "90 percent proceeded according to plan," says UPM Silvesta's Managing Director, Mr. Jukka Koivumäki.
Less stress, less weight
Many have gone down 3-6 kilos in weight, one as much as ten kilos. Two have cut down on smoking and one has quit completely. Locomotor problems have decreased.
Smoking, excess weight and high cholesterol levels cause the arteries to become less elastic. During the project, the lifestyle changes made by the forest workers caused their blood vessels to regain their elasticity and thus get younger.
Also, the body's ability to recover after work as measured by stress hormone levels improved. An improved ability to recover decreases stress, revives the blood vessels and keeps the metabolism active.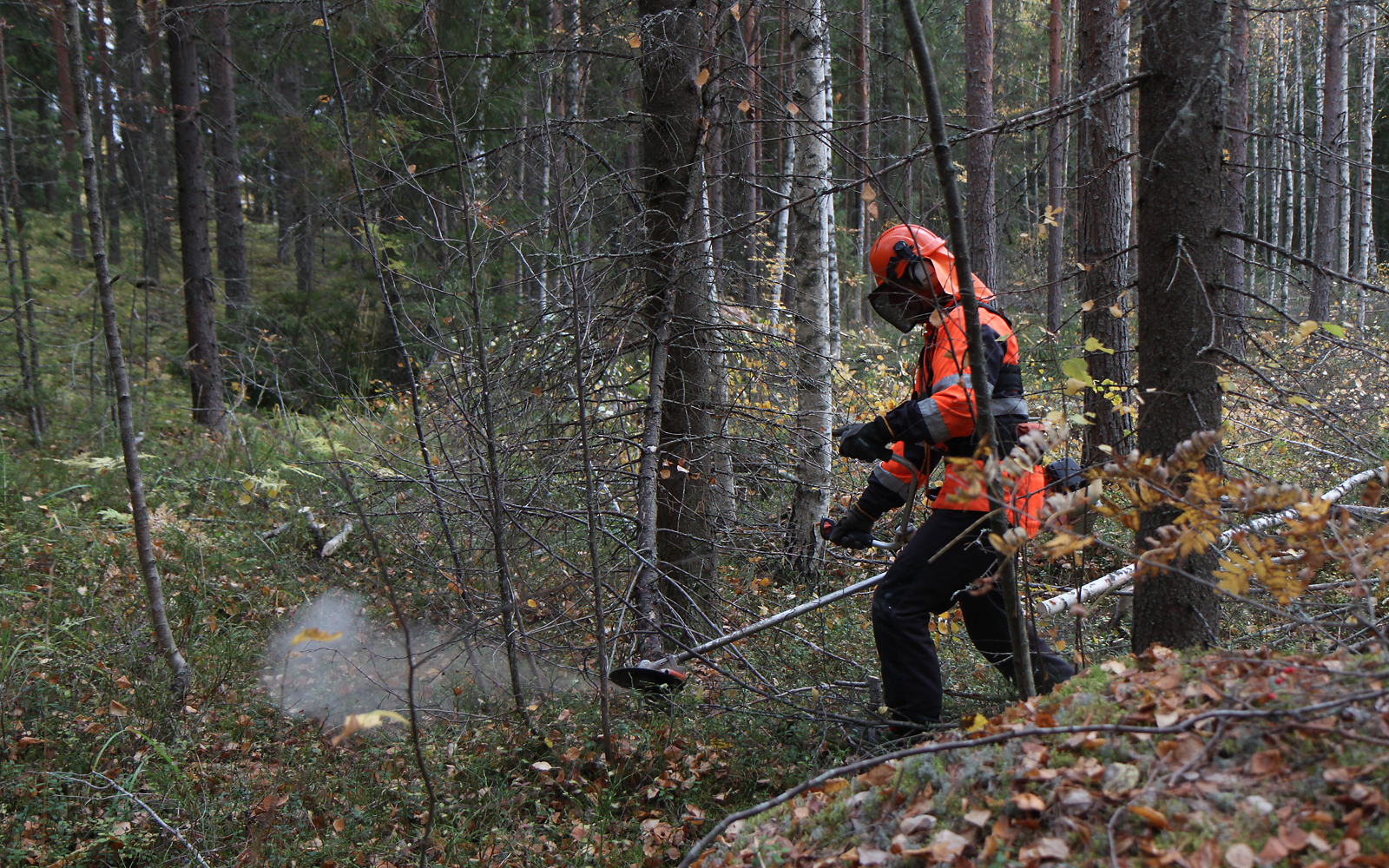 "In the end, it's up to you"
Hinkkuri wanted to participate in the coaching, as he was interested in the condition of his body and his blood vessels in particular. "I have always been pretty fit," he says.
How has the Silvesta personnel achieved these results? The coaching has been of great importance. "But, in the end, it all depends on yourself," Hinkkuri says.
Encouragement works, coercion does not. One of the goals in the project was that the participants would learn how to actively improve their wellbeing on their own.
Number of accidents more than halved
Decreasing occupational hazards is an important goal for UPM. In this, they have succeeded.
In 2012, the number of accidents at work was 40 percent of the number in 2011, and the number decreased by a further 20 percent in 2013.
Hinkkuri cannot really say how this has been achieved. Maybe because the fitness levels are better. "If you're tired, you're apt to make more mistakes," he thinks.
All accidents cannot be improved away. Working in the forest always involves some level of risk.
From colleague to colleague
Hinkkuri is also one of a special group of seven forest worker coaches. The idea is that they coach and train their colleagues in ergonomics, for example. "The role of the forest worker coaches has been well received," Koivumäki says.
Hinkkuri thinks it could be improved still. "The threshold for advising others or to ask for advice is quite high," he says.
The average age of Silvesta's forest workers is 55–56 years. All have years of experience and are highly qualified. "It is not easy to go up to anyone and say there's something to be improved in the way you work," Hinkkuri says. A few years back, he took a course where everyone's work was videoed to enable it to be assessed.
Hips and knees the weak point
Ergonomics is important, as it can prevent injuries. On the other hand, improving your working posture can make work quicker and thus increase productivity.
A typical problem for forest workers is the condition of their hips and knees. "Maybe people move the clearing saw with their hips when they should do it by bending their knees," Hinkkuri says, grabbing his clearing saw to demonstrate.
"We won't let the good development stop here," Koivumäki says.
To ensure permanent changes, the participants will have follow-up tests in the autumn of 2015. In addition, a study on wellbeing at work is scheduled for the whole personnel in 2015 and in the winter of 2016, an event on wellbeing at work will be arranged.