If the Sahara was green – energy sector executive plans to save the planet by afforestation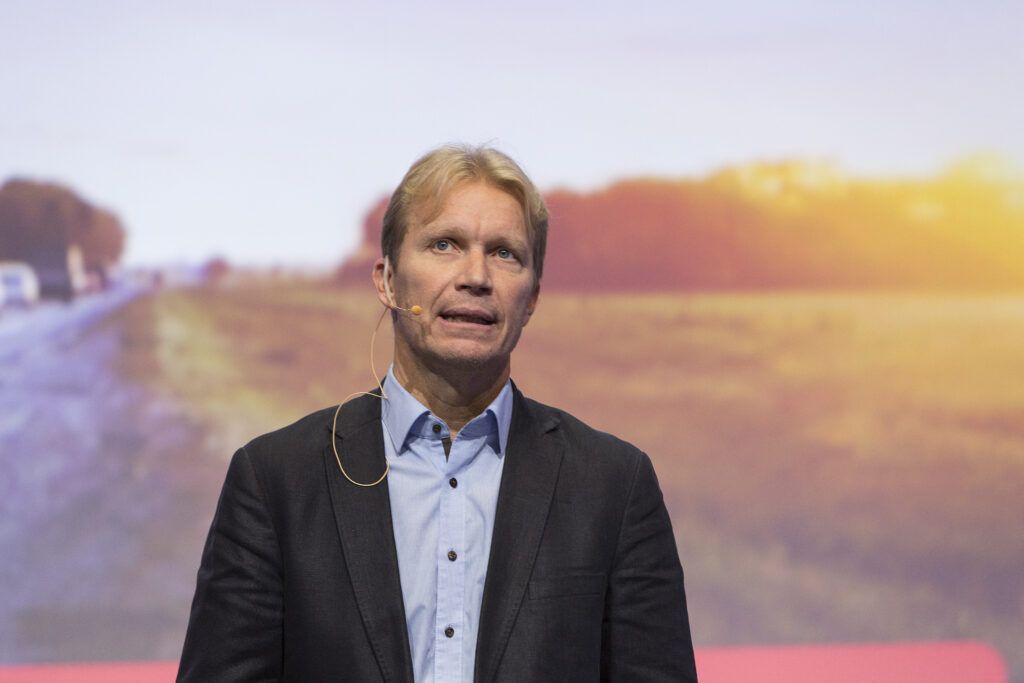 Is it really possible to afforest a desert? Mika Anttonen, chairman of the energy company St1 has the programme, the money and the confidence to do this. He is out to heal the planet's lungs.
"We must get rid of our carbon debt and make sure it won't increase at all any more," says Mika Anttonen, pointing out that there is more carbon dioxide in the atmosphere than ever before.
Founder and owner of the energy company St1, Anttonen says there is only one effective way to remove carbon dioxide from the atmosphere: to plant photosynthesizing plants, such as trees. This is why he wants to afforest the Sahara desert.
Some of the greening would consist of agricultural fields. The project would not only prevent destroying the climate, but also improve the survival opportunities of local people.
"The positive effects would particularly include those related to climate refugees," said Anttonen in his speech on Thursday during the Forest Days organised annually in Helsinki by the Finnish Forest Association.
Anttonen sets the target at greening 85 percent of the Sahara desert, though it is obvious that even he himself does not quite believe that this could be achieved. Still, he says that setting ambitious enough targets tends to help things get rolling.
Technology for afforestation is available
"What happened in Finnish forest industry as demands to clean its waste waters began to be heard?" Anttonen asked his audience of some 500 forest professionals. "I bet there were howls that this would be the end of forest industry in Finland."
But lo and behold: research and know-how progressed, the effluents were cleaned and the pulp and paper industries only grew stronger. "We will be able to solve these things if we just set the engineers to the task," said Anttonen and earned agreement from the audience.
St1 is researching the possibilities of afforestation in Morocco. Appropriate technology is available, based on treating sea and waste water by solar energy to make them suitable for irrigation.
In China, St1 collects used oils from restaurants, refines them into biodiesel and imports it to Sweden. The price per unit is the same as that required by afforesting the Sahara.
Anttonen challenges policymakers to assess which makes more sense: ferrying frying oil from one part of the world to another as opposed to afforestation.
As compensation for his investments in saving the climate Anttonen wants emission rights. While some of St1's operations are to do with renewable energy, it is mainly an oil company and fuel distributor, with over 1,400 fuel stations in the Nordic countries.
Climate problems can only be solved globally
According to Anttonen, electric cars, for example, can only decrease the use of fossil energy by a tiny amount. Using current battery technology, energy can only be stored for devices up to the size of a tablet computer. In general, he feels it is pointless to focus on cars when discussing how to save the climate.
This is because only a minor share of crude oil is turned into gasoline. But, as long as we need other oil products, such as kerosene for aviation, gasoline and all other oil fractions will continue to be produced.
"To give up gasoline would be more or less the same as protecting forests by only using the eight innermost annual rings of each tree," Anttonen says.
He would, however, restrict the use of fossil fuels. He would also make the producers of oil, coal and gas pay the bill for saving the climate and afforestation. He also encourages decision-makers to design a carbon-neutral economy on a global scale, because, at best, local efforts only affect the way in which people think and vote.
"Growing a forest is definitely the cheapest and most efficient way to sequester carbon from the atmosphere. The tools are already there, and all we need is the regulatory framework. So let's just start planting."