Jukolan viesti is the world's biggest orienteering relay – teams from 19 countries gather to the woods of north Karelia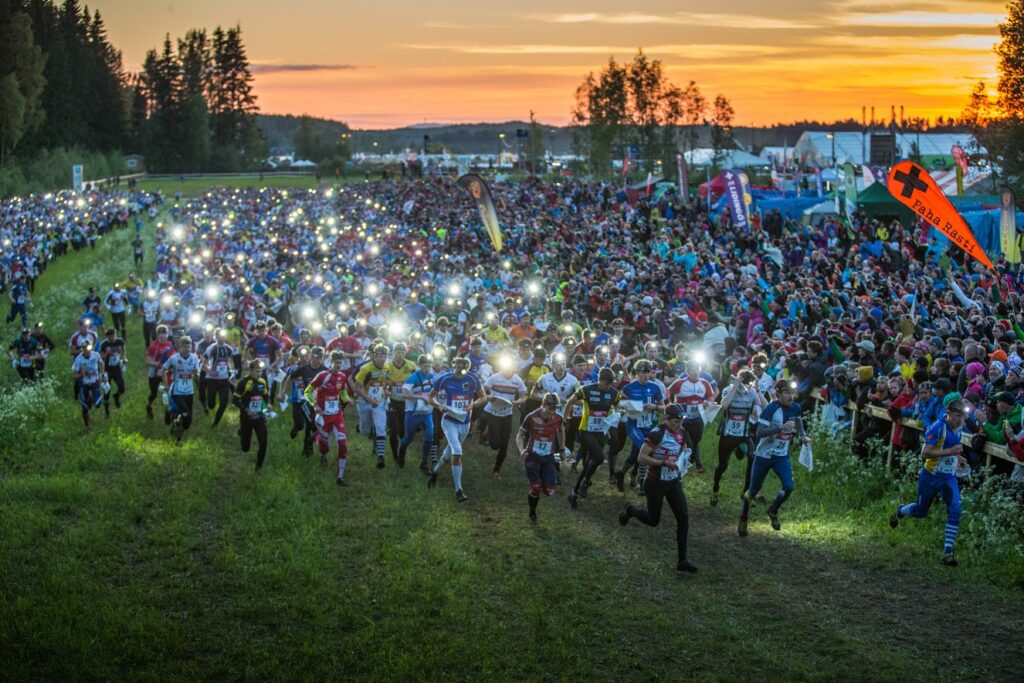 There are fewer roads and navigation is more challenging in the Finnish forests compared to where we come from, is the opinion of international participants in the Jukolan viesti relay race. The festival atmosphere draws over 40,000 visitors to a weekend in the midst of forests.
Sascha Dammeier, 46, is a rarity among Germans. There are over 16 million footballers in Germany, but only about 5,000 orienteers. Dammeier is one of them.
On the morning of Sunday, 18 June, he will start his anchor leg of 14 kilometres in the Jukolan viesti relay race, the world's biggest orienteering relay. This year it takes place in Eno, North Karelia, just about 60 kilometres from the Finnish–Russian border.
"I am really looking forward to the Jukola ambiance and the terrain. As I have orienteered in Scandinavia a couple of times, I guess I know what to expect. I'm really excited," Dammeier says.
He is not the only one. The Jukola race is expected to attract 40,000 people to the vicinity of Eno village, of whom 16,500 are orienteers. The teams from the United States have come the longest way.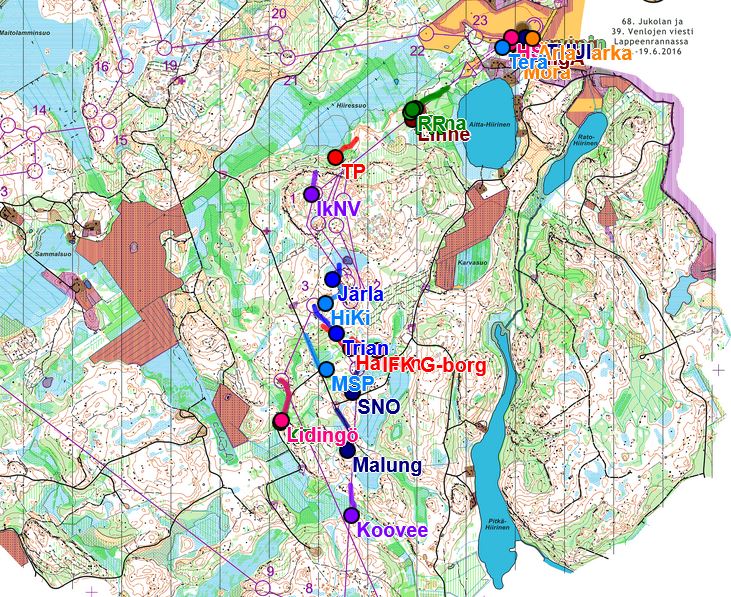 More demanding than at home
The advance video of the Jukola race promises the participants "technically demanding, physically challenging, true orienteering". Many orienteers from other countries already know what to expect: it is not going to be like at home.
"I find the navigating in Finnish forests much more challenging than that in our own terrain in the UK," says Jane Baldock of the Bristol Orienteering Klub.
She will first run in the women's Venla race starting on Saturday afternoon. Then she will continue overnight, running a leg in the men's race.
"The contour detail is so much more complex than the path networks at home. I will make the most of the few days I have in Finland to try and improve my navigation for the races," she says.
What is more, the men's race will be run, if not in deep darkness, at least in the muted light of the northern summer night, which makes it much more difficult to perceive details in the terrain.
Baldock's team mate Tommi Grover, 40, gives an example of another Finnish orienteering event. "I remember my first Kainuu Orienteering Week when I came out of the forest and realised that I had only crossed one road and one path for the whole time."
In English forests this would be simply impossible. "They can't really be compared to those in Kainuu in eastern Finland, for example," says Grover.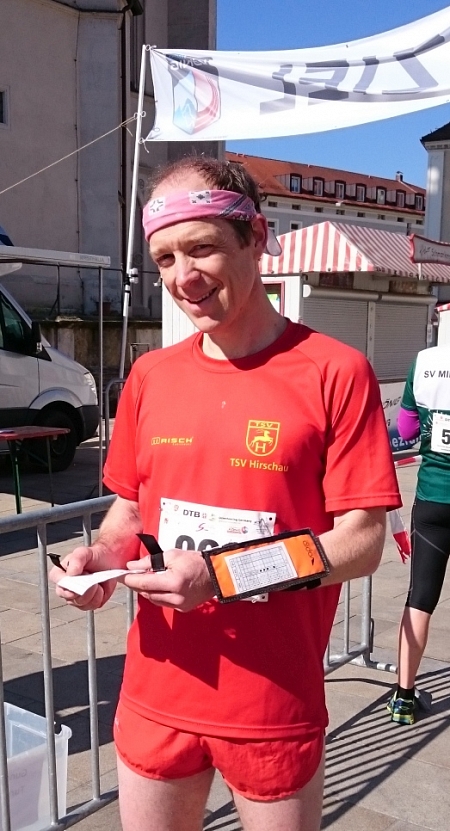 Enthusiastic teachers promote the sport
Orienteering has a lot of visibility in Finland. An average of about 260,000 viewers watched the TV broadcast of last year's Jukola race throughout the night. That is around five percent of the total population.
About 60,000 Finns take part in informal local orienteering events on weekday evenings each year. Orienteering is also part of the curriculum in the Finnish comprehensive school.
Also in the UK and Germany, orienteering has recently gained more coverage in the media. "However, most of the public think that orienteering involves hiking with a big backpack, and are very surprised to learn that we run," Tommi Grover says.
For example, Dammeier's team, Team Baden-Württemburg collects participants from several small orienteering teams from the whole state with over ten million inhabitants.
In schools, it is a teacher's personal interest that is decisive. "Not all schools teach orienteering. It is optional, but depends on the teacher," Grover says.
An enthusiastic teacher introduced Sascha Dammeier to orienteering, too. Since 1983, orienteering has been part of Dammeier's everyday life in Tübingen, south Germany.
"Why just run – orienteering is more fun," Dammeier replies, using the international orienteering slogan when asked what is so special about the sport.
"It keeps you fit and is a little bit of adventure every time. It offers a versatile challenge both physically and mentally. Plus, it can be done by the whole family," says Dammeier, father to four kids.
Sauna and lakes crown the trip
The Bristol Orienteering Klub enters the Jukola race this year with probably the largest-ever group from a British orienteering club. They have three Venla teams and three Jukola teams, including orienteers from England, Wales, Ireland, Finland and Hong Kong
"Our youngest runners are 18, and one of them will be competing for the United Kingdom in the JWOC, or Junior World Orienteering Championships, in Tampere, Finland, in July, and our oldest runner is over 70," Tommi Grover describes.
Running in the forest, however, is not the only thing that attracts participants to the Jukola race. The festival atmosphere and meeting with the international orienteering family are important factors, too.
"The build-up beforehand, the exhilarating racing in great terrain, feeling part of a bigger international orienteering community. Spending time with team mates, enjoying the Finnish scenery, swimming in lakes. And of course having a proper Finnish sauna," Clare Howes of the Bristol Orienteering Klub lists her reasons for travelling to the Jukola race.
No need to fear getting lost
If you get lost in the Finnish forest, you do not get back on track as easily as in forests in, say, Britain, where paths and forest tracks form a dense network, says Tommi Grover, both Finnish and British by nationality.
However, every cloud has a silver lining, even if it means getting lost in the forest.
"The nice thing about the Finnish summer night is that if all else is lost, morning will come very soon. And you never need to feel alone in a Finnish forest: there is always some creature or other that will come and find you," Grover grins and teases his team mates with stories about mosquitoes the size of small birds.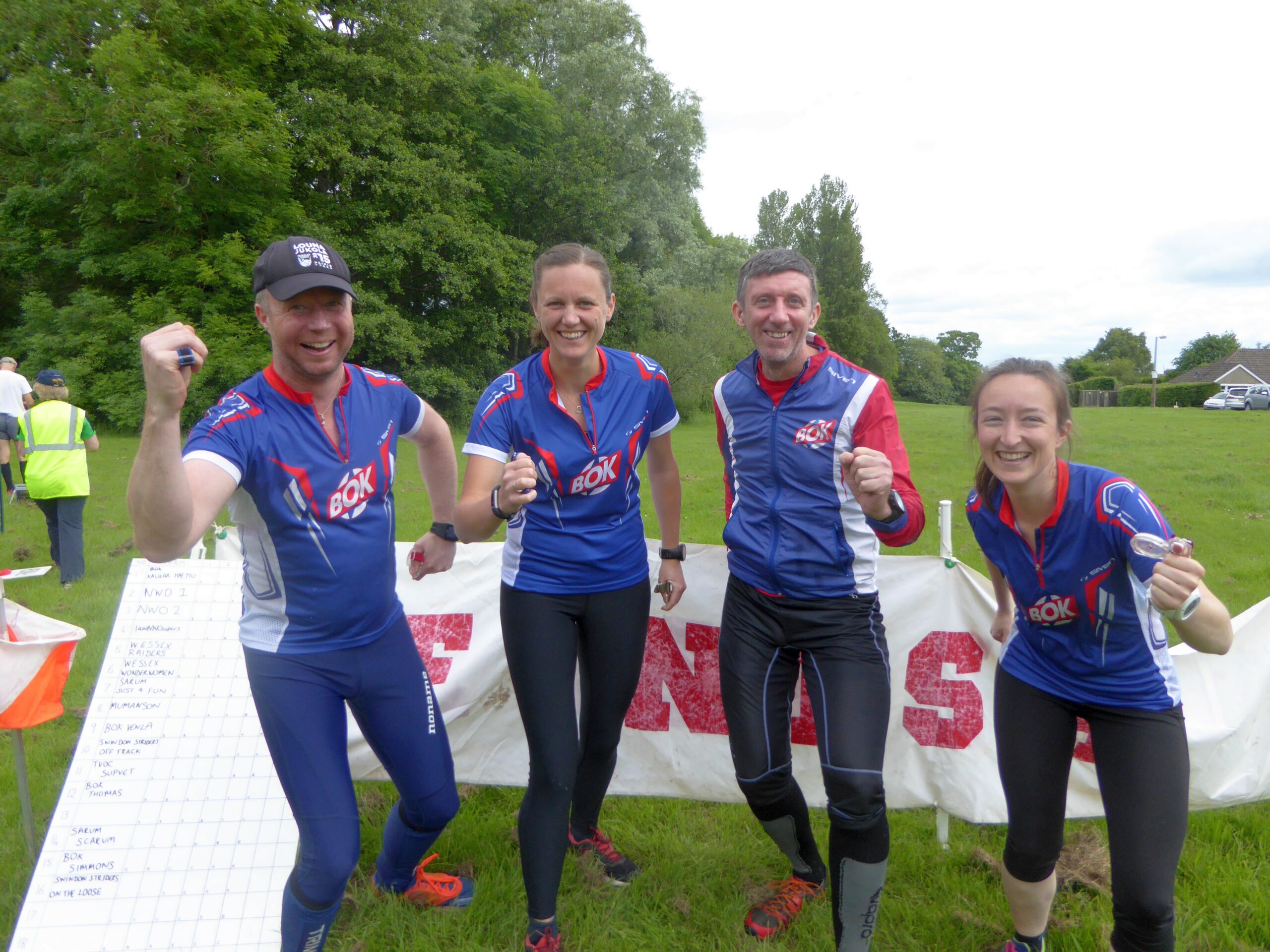 Correction, 14.6.2017: the headline is changed. Previous headline was "Jukolan viesti is the world's biggest orienteering competition". To be on the safe side, we can, however, say that it the world's biggest orienteering relay. Correction made in the text as well.

---
---