Local authorities lead the field in wood construction – chiefly because of indoor air problems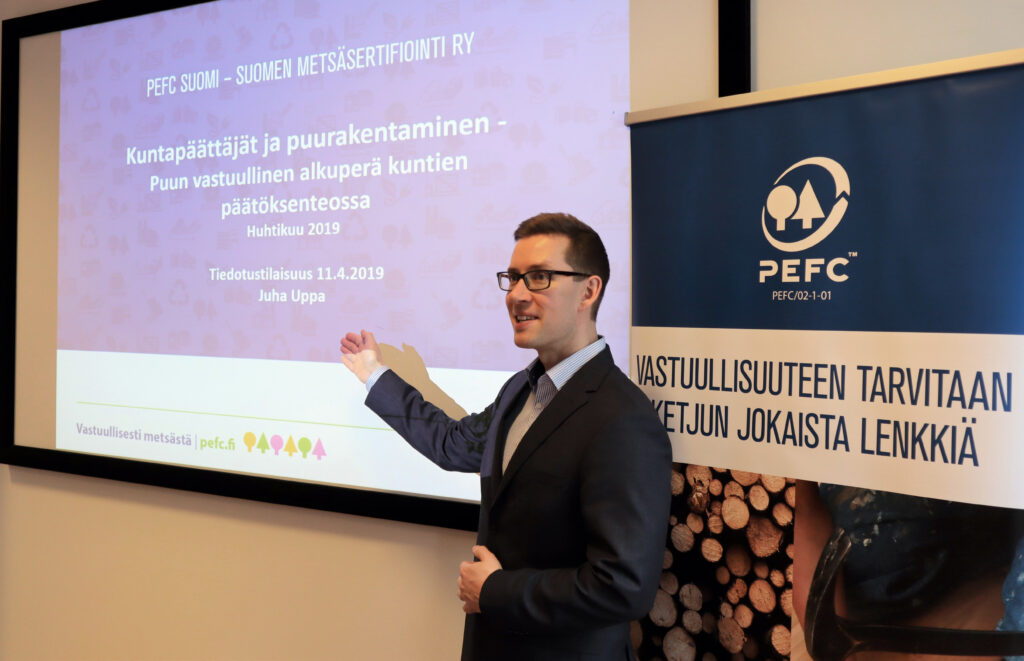 Promoting wood construction is included in the strategies of more than half of Finnish local authorities. Yet they only appear to consider a few of the advantages of wood construction, as was shown by a survey among municipal decision-makers commissioned by PEFC Finland.
According to municipal decision-makers, the most important reason to opt for wood construction is the prevention of indoor air problems. Such things as the responsible origin of timber and renewability were not considered equally important, while the reason receiving the least support was the rapidity of wood construction.
In fact, though, wood construction is 25–50 percent faster than the use of prefabricated concrete elements, thus bringing direct savings to the building owner. "This applies to work on the construction site. It is true that planning and design take more time in wood construction, but this will decrease as and when procedures become more established,' says Matti Mikkola, Executive Director of Puutuoteteollisuus, the association of Finnish wood construction products industries.
A short construction period brings other benefits, too, such as less disturbance for the environment. According to a calculation made in Sweden, constructing a block of flats of concrete elements requires 232 lorry loads of construction materials, while a corresponding wooden building needs only 47. This increases safety and decreases emissions.
Overall, emissions from wood construction are only half of those from concrete construction.
Mikkola thinks that underestimating the benefits of a short construction period may be a sign of poor know-how related to wood among the construction professionals working for local authorities. 'At the very least it tells about deficient awareness of costs, which is surprising, bearing in mind the widely debated high prices of construction in general,' says Mikkola.
Land use plans rarely stipulate use of wood in construction
Fifty-nine percent of Finnish local authorities have included the promotion of wood construction in their strategies, and among larger cities the figure is as high as 83 percent. The use of wood is valued because of its environmental benefits, the preferred wood material is domestic, and wood construction is considered to improve regional vitality.
The certification label of PEFC, which commissioned the survey, was known by 61 percent of the respondents.
The majority of the local authorities considered that the responsible origin of timber and the sustainability goals related to forests should receive more weight when purchasing construction materials for municipal projects.
However, local authorities mostly promote wood construction in their own activity only, by means of various strategies and guidelines. The survey did not inquire about land use planning, which is the strongest instrument available to local authorities.
Yet in Sweden, land use plans stipulating the use of wood in construction have been the most crucial factor in increasing wood construction. The same has also been noted in Finland wherever similar plans exist.
On the other hand, local authorities have significantly increased the use of wood in their own building projects. Among new municipal projects started in 2018, one third of buildings for education and public events, one quarter of buildings serving health care and 15 percent of residential buildings were designed of wood.
In the whole of Finland, the share of large buildings made of wood is only five percent, while in Sweden, for example, it is twice as high.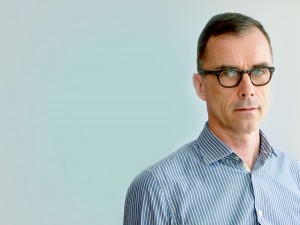 Big cities are most active
'The biggest cities have been especially active in wood construction,' says Juha Uppa, Marketing Director of PEFC Finland. This is interesting, since one reason to opt for wood construction is the desire to support regional economy, so you might think that small, rural local authorities would be particularly keen to promote wood construction.
Another thing not inquired about in the survey were obstacles to wood construction. According to Mikkola, various technical reasons are often cited here. 'It is easier to hang on to what you are used to,' says Mikkola.
The increase in wood construction has been long anticipated, yet slow in coming. But how quickly might it increase? If the demand suddenly peaked, would the industry have the potential to respond?
According to Mikkola, an increase in demand creates a corresponding increase in supply with astonishing rapidity. 'The worst situation is where demand fluctuates, leading to under-use of capacity and unnecessary costs,' says Mikkola.
Mikkola knows of several wood construction enterprises established recently, with turnovers that have quickly grown to tens of millions of euros, even to 50 millions and above in some companies. This is because the demand in growing cities is expected to remain stable.
Even the present supply would enable the construction of large wood buildings to be doubled. "It wouldn't have to take more than two years. A share of 20 percent could be reached soon after 2025,' says Mikkola.
For the survey commissioned by PEFC Finland, decision-makers in 80 local authorities were interviewed. This represents 24 percent of the local authorities in Finland. In addition, the directors of technical departments of the six largest cities were interviewed. The survey was conducted by Kantar TNS and financed by the Finnish Forest Foundation.
---
Previously in forest.fi: Point of view: From stovepipes to sustainability
---