Professor of wooden structures looks for cooperation with industry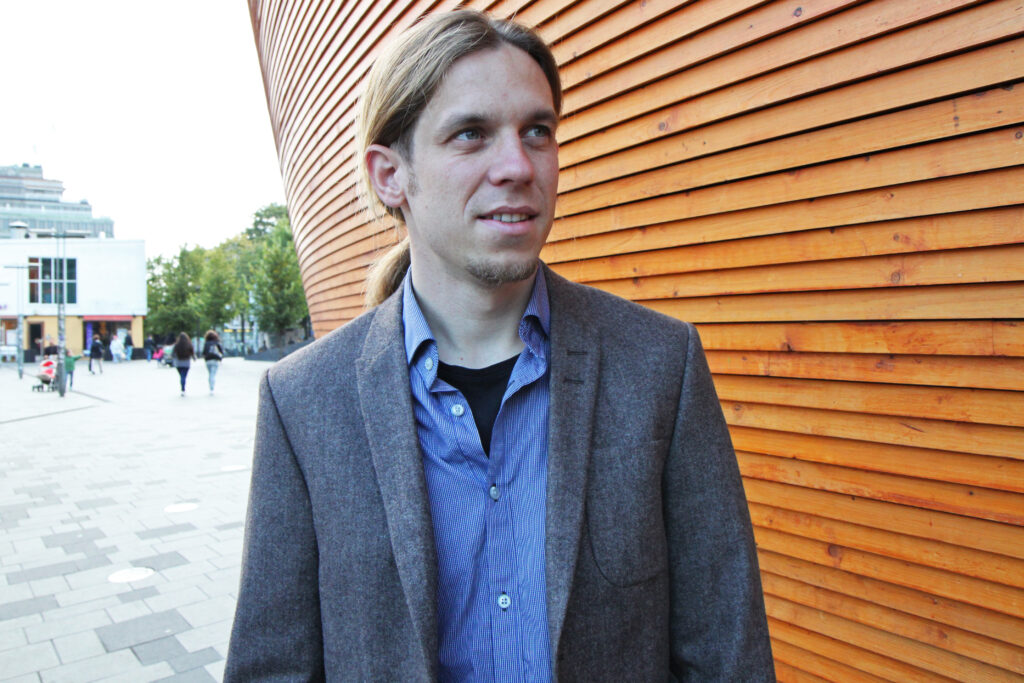 As of January 2016, Gerhard Fink from Austria will take up the new professorship in wooden structures at the Aalto University. The professorship aims to increase large-scale construction using wood, such as residential buildings or concert halls.
Dr. Gerhard Fink is an expert in timber engineering and structural reliability. He considers himself lucky in that he is taking part in a transition process in wood construction.
Fire regulations for multi-storey wooden buildings have only been relaxed in recent years both in Finland and elsewhere in Europe, and this has created a need for professionals.
Two thirds of Fink's work at Aalto University consists of research, and one third of teaching students to become experts in timber engineering. As a first step, Fink will find out about the objectives of constructing with wood in Finland.
"I want to bring together the Finnish experts in the Aalto University and in other organizations. It is a great opportunity to be able to set up a research group of my own at the age I am now," Fink, 33, says.
According to Fink, it is particularly important to listen to the needs of the industry. He is sure that the interests of industry and research coincide.
Fink has good experiences of cooperation with the industry at the University of Graz, Austria, where he studied, and at Empa, the Swiss Federal Laboratories for Materials Science and Technology, his current place of work. As a specific example of the work at Empa, he mentions the testing of structures developed by the industry.
Wood should be on a par with concrete and steel
Fink is familiar with the quality of Nordic timber, but Finnish construction with wood and research into it are a new field for him. According to him, even in the academic world there is a need to improve the appreciation of wood as material.
"At the Graz University of Technology, wood, concrete and steel are treated equally. It was a surprise for me that this is not the case everywhere", Fink says.
"It is important to be aware of the potential of timber already at the design stage in order to notice its possibilities and choose it where it is appropriate."
Fink considers wood to be an ideal material for prefabricated elements, which are also developed by Finnish industry. In his opinion, an important advantage of wooden elements is their lightness, which makes construction faster and lowers the cost.
In addition, timber is, of course, an ecological alternative. The material reduces the carbon footprint of construction and buildings. It can be and is recycled. What is more, it is suitable not only for new construction but also for repairing existing buildings – even those made of prefabricated concrete.
"I'm going to learn cross-country skiing"
The Professorship in Wooden Structures is funded by the Finnish Forest Foundation, the City of Kouvola and the Foundation of The Central Union of Agricultural Producers and Forest Owners (MTK). They will donate a total of EUR 1.4 million for the professorship at the Aalto University School of Engineering.
The City of Kouvola hopes that construction with timber could replace some of the jobs lost in the pulp and paper industries. The professorship could also boost the Housing Fair held in Kouvola in 2019.
Fink will start his work in the beginning of January at the Otaniemi campus of the Aalto University.
Finland is so far an unknown country for Fink. He suspects that he will miss the alpine landscape of Austria.
"But I am already looking forward to hikes and canoe trips in the Finnish countryside. I will also learn to ski."
---
Aalto University, School of Engineering
---