Variety of people and professions in forest sector surprised summer helps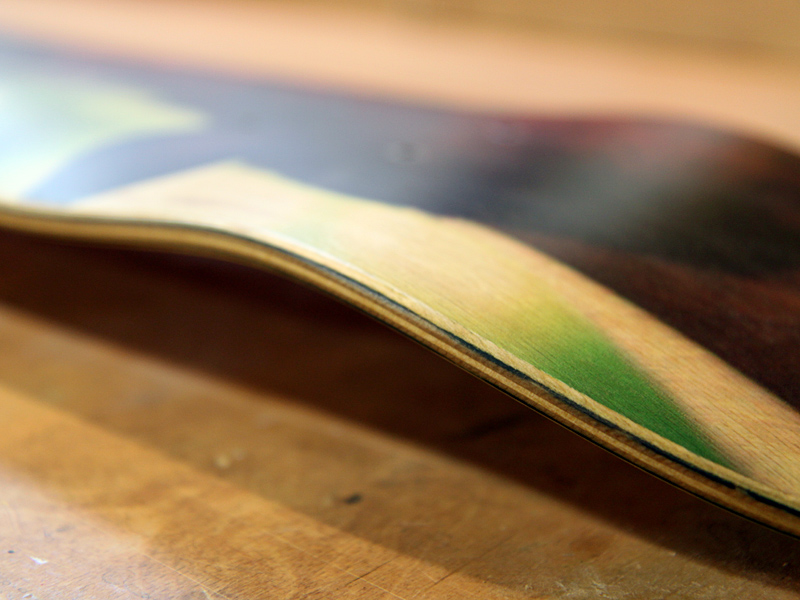 Three teenagers make videos to present the forest sector professions and people as their summer job, for use in the Futures Project.
"Let's do another take," says Mr. Esa Niiranen, a carpenter. He has just got his words mixed up in front of a video camera. "All right, you can start again," say Ms. Iida Hepolehto and Aino Mäntyranta from behind the camera. "What is the most important tool for a carpenter," Mr. Santeri Hepolehto repeats, handing the microphone over.
Iida, Aino and Santeri, ranging in ages from 16 to 18, have a pretty cool summer job: planning and making interviews with about 40 people who work in the Finnish forest sector, and editing the material to make a short video clip of each.
The videos will be used in the Futures communications project, led by the Finnish Forest Association. The main target group of the project, which aims to improve the reputation of the forest sector and make it easier to recruit new employees, are 14–16-year-old teenagers. That's why the videos are being made by teenagers instead of a communications agency, for example.
"Not just hunkering down in the forest"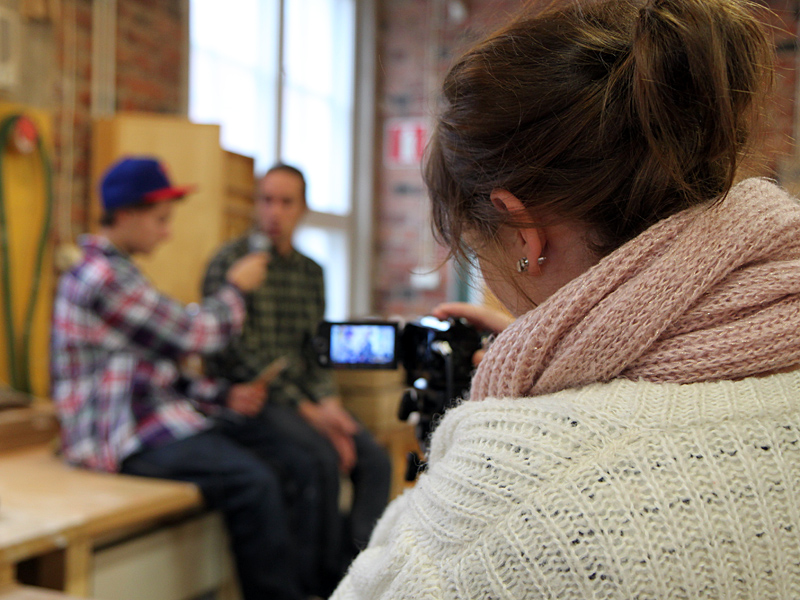 The interview with the carpenter finishes in half an hour. "We plan each interview separately, but some questions are the same for everyone, such as what their education is and how their job helps to save the world," Aino says.
All three teenagers say they had no conception of the jobs within the forest sector. "The range surprised me, that the sector has so many different kinds of people and jobs," Iida says. "It's not just hunkering down in the forest or tree-hugging," Santeri sums up.
Besides a carpenter, the three have interviewed a forest adviser, an exhibition producer, a lawyer, a communications officer, a designer of cardboard packaging, a harvester test driver, a designer of wood jewellery, a soil microbiologist, a board mill worker, an energy wood adviser and a person in charge of wind power issues, for example.
The youngsters plan the interviews themselves, while project assistant Ms. Emilia Ylinen has been responsible for finding the interviewees. "The goal is to present a wide variety of job descriptions. I tried to find people who could express themselves naturally about their work," Ylinen says.
Positive attitude among interviewees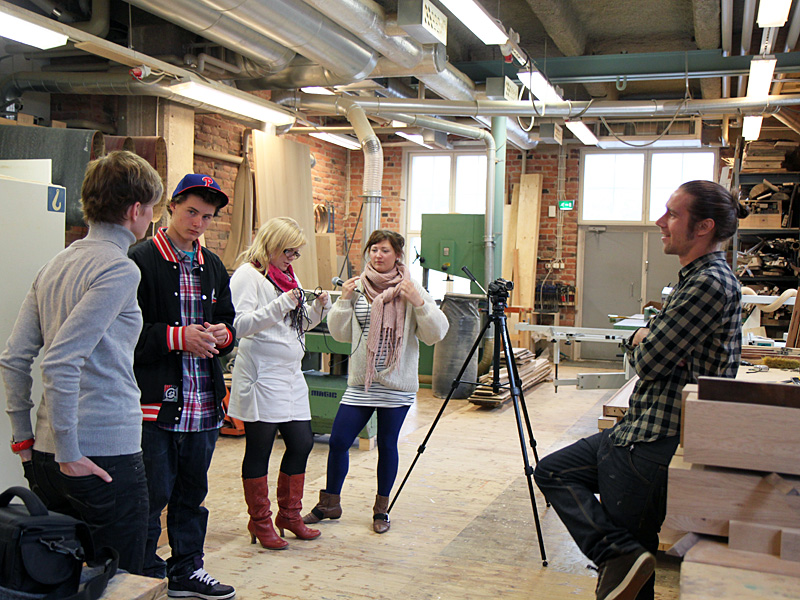 Ylinen says those asked for an interview have been positive about the project. Esa Niiranen agrees without hesitation. "I didn't think twice about it. Why wouldn't I talk about wood, since I use it? I took it as a matter of course."
Niiranen, whose workspace is located in the Pro Puu Center in the City of Lahti, produces custom-made pieces. He is especially well known as a skateboard maker, and the demand for his boards is bigger than his output.
In general, skateboards are made of Canadian Maple. Niiranen has succeeded in replacing it with domestic birch. "A deck made of birch only does not work, it's too soft. I glue carbon fibre layers between the birch veneers to get a more rigid deck."
Niiranen started to develop the use of birch in the decks some years ago. "I wanted to see if there were any substitutes for maple. Plus, the skateboards sold at the time were of poor quality," the skateboarding carpenter says.
And how does his work help save the world? "I make long-lasting pieces, not throwaway stuff."